Actual rating: 3.5 stars
The Bone Season
is easily the most hyped book of 2013, surpassing even the conclusion of the
Divergent
series,
Allegiant
. As the first in a seven book series, it's already been optioned for a movie and did appear on the New York Times Bestsellers list its debut week. But when I heard the magical words "the next J.K. Rowling" my interest, along with many, was instantly piqued due to my severe lack of will-power. But like any book surrounded by a massive amount of hype, there's concern that it won't live up to it. And, in my opinion,
The Bone Season
both did and did not, leaving me very conflicted at its conclusion. For every one thing I loved about it, the yin wasn't far behind.
It's clear that
The Bone Season
's strength lies with the world building. As frustrating as it is fascinating, London 2059, under Scion rule, was one imaginative place that kept me in a state of awe over such creativity of all the intricate layers to Paige's world. In fact, it's so imaginative and complex that the first few chapters show the novel's biggest flaw: info-dumping. (Though, this didn't bother me too much in my reading experience, I can see it being an issue for others who may have less patience. My advice to anyone who struggles with the beginning is to power through because the ending does not disappoint.) Learning the workings of the underground crime syndicate, remembering the order of clairvoyance and their abilities, understanding what Paige herself can actually do as a dreamwalker, a rare type of clairvoyance, is a lot to take in, and doesn't really get easier as the novel goes on. That coupled with the novel's slang and the constant addition of other explanations, was enough to make my head spin. But there is more, of course, when Paige is captured, adding
another
layer of complexity and
another
set of rules the reader has to learn... all within the first 40% of the book. Then, there's a chart of the order of clairvoyance, a map of London, a map of Oxford, a glossary for the slang, fancy words I don't use and bloody Roman Numerals!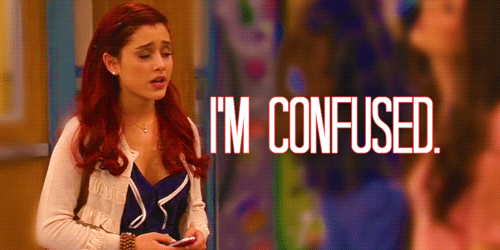 Suffice to say, reading
The Bone Season
is not for the faint of heart and, at times, was a bit of a chore to keep up with.
Do not get me wrong, this is not necessarily bad thing at all. It's not everyday I read a book with the level of depth as
The Lumatere Chronicles
,
Star Wars,
Harry Potter
or possibly even,
Lord of the Rings
. Shannon's imagination was definitely working overtime with
The Bone Season
. But unlike the aforementioned works, I'm not sure it possesses the same level of fines to tie it all together. It holds enough intrigue to keep you reading and "your wheels a'turnin'," because even when I wasn't reading, I was
thinking
about the book and what would happen next (and even after finishing it, I'm
still
thinking about the ending!). That's not something I can say for most books.
One thing I did really love were the characters. Paige was the perfect kind of heroine for me, neither badass nor weak, leaving her with room to grow as a character, but not possessing a few of the more annoying traits of other main characters. She's smart, but still makes a few careless mistakes, giving her a more realistic feel. She's someone I could sympathize with and understand. I also think the members of the Seven Seals, Paige's gang, were very well-developed. Though, they don't have larger roles in the novel until the end, through Paige's dreams we learn about each of their personalities and whims. Unfortunately, I didn't quite feel that way about Warden, a big player in
The Bone Season
and Paige's Keeper at Oxford. Throughout most of the novel, Paige attempts to figure out Warden's secrets and plans, but even at the conclusion, I don't feel like a have a firm grasp on his motives.
The plot was slowly paced and may frustrate some readers, but I found it worked well in this situation and helped build the anticipation for the growing rebellion at the ending. My only qualm is that the book reads long (at 480 pages, with smaller print and long pages, I guess that explains it). And with so many things happening and so many new things being thrown at the reader constantly, you really have to pay attention to everything. This may seem like a lot of work to read a book, but it
does
suck you in fairly quickly and is so very
addictive
. I didn't like being away from this book for long and was always hungry for the next chapter. It was also never boring despite the slower pace, and by the end, it's pretty much non-stop action. The amount of detail and care that went into arranging everything was evident and impressed me. And the ending. It was pretty damn brilliant and the best part of the novel. When Shannon hit her stride, things definitely came together nicely.
I do have three personal issues, which I'll hide in spoiler brackets are below, but just know that it never really detracted from my reading experience.
1. I'm not really sure how I feel about the romance in
The Bone Season
. This book already had a lot going on that I feel it was unnecessary. Not to mention, its believability. I couldn't suspend belief long enough to accept that two characters, who didn't trust each other (one of which hated the other for about 75% of the book), could then have all these strong feelings for one another out of nowhere. It was apparent that this was supposed to be building, but I never really got a good sense of that, especially since one of the characters' personality consisted of him being devoid of emotion. So much time was spent on explaining the world and the rebellion plans and not on the couple's growing feelings, that it didn't feel organic. Instead, it felt as if it just manifested to add an extra layer of complexity, something that this novel did not require.
2. I waited until the end of the novel, hoping my one biggest question would be answered and it never was. Why in the world did Nashira keep the Scarred Ones alive after the first rebellion? What was the purpose in that? And more importantly, why give one of them the important role of Blood-Consort? I really hope this is addressed in the next novel because it bothered me to no end. Or perhaps this was explained and I simply missed it. o.O
3. Paige always seemed to be shivering. I don't know why this bothered me, but I really wanted to buy the girl sweater. I hope she finds one in book 2.
To conclude,
The Bone Season
is a very imaginative novel that will take your brain for one hell of a joy ride. If you've been searching for book with more complex world building and plot, this may be it. I can see this being enjoyed by YA lovers and Adult readers alike with its strong paranormal-fantasy-dystopian roots.  Despite my reservations, I can safely say I'll be checking out the next book because this has the potential to be one serious kickass series. And with the high stakes ending
The Bone Season
had, I look forward to seeing where Shannon will take this story over the course of the next six books.
Disclaimers: ARC was provided by the publisher for an honest review. Thank you! I have also met this author and think she's a lovely person. I promise her loveliness did not sway my thoughts in this review. Pinky swear!
Win an ARC HERE. Ends 9/12.
More reviews and other fantastical things at
Cuddlebuggery Book Blog
.